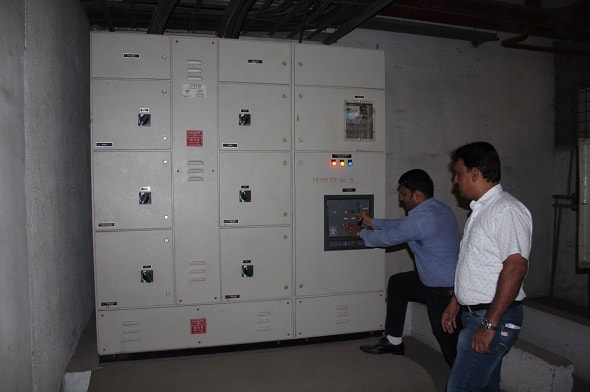 PCC Panels Work
We manufacture and offer Power Control Center PCC Panels which are used for diverse industrial applications and provide reliable and effective service. We are effectively engaged in manufacturing of these panels upto 6300A busbar rating. These panels are manufactured as client's specifications and requirements which very well meet with the industry demands. These panels provide reliable and effective services for a long time to come and offer high controllability and distribution of power. Made from fine quality raw materials PCC Panels are extremely sturdy and we offer them in various sizes at competitive prices. This range of products are offered in fixed and draws out type configurations of ACBs.
Other Details
Main LT Panel, PCC With single, multiple incomers, bus couplers with proper interlocking.
Protection, fault indications, mechanical/electrical/PLC interlocking is provided.
Various designs are offered in PCC like top, Middle, Bottom Horizontal bus chamber, panel with aluminum/copper bus bars, top / bottom / front / rear cable termination, combinations of APFC Part with PCC.
Facilities like DG Incomer with AMF Functions, cut-off of non-essential feeders at the event of failure of mains power.
Panel with provision to connect bus duct at main incomer side.